We're doing the most good for the planet. And your business.
If you're looking for the easiest, most impactful, and most profitable way to reduce both waste and CO2 emissions, you won't find a better solution than r.World.
"They've fine-tuned a process that just works."
"It streamlined our concessions."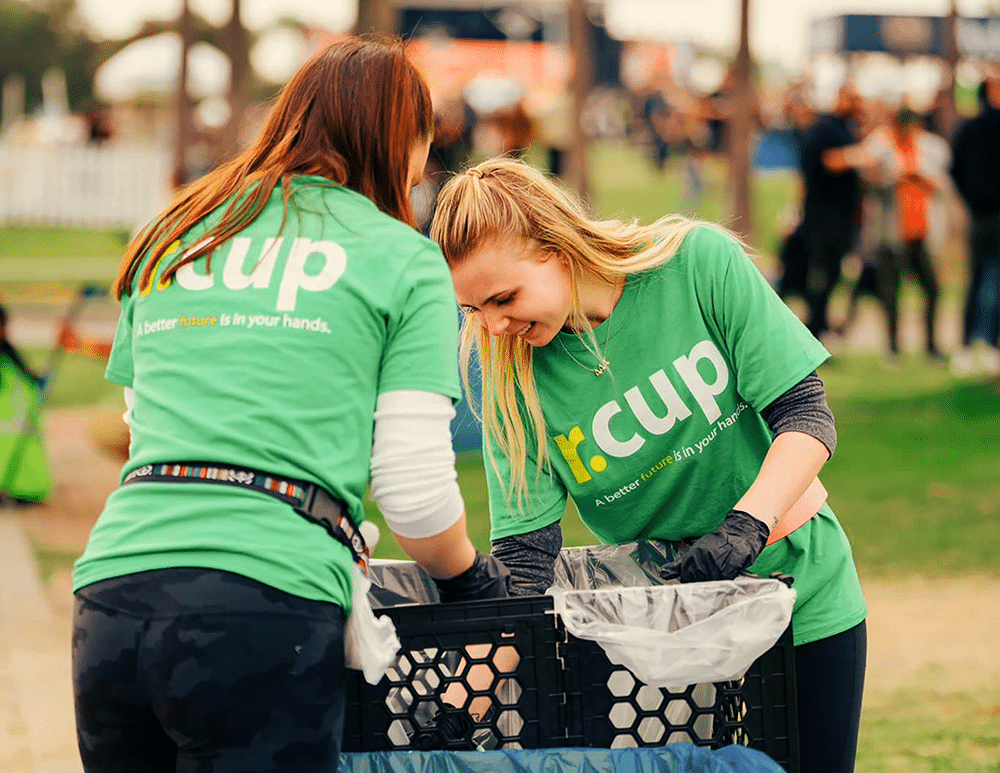 The most sustainable.
After 30 years of creating sustainable solutions for the live event industry, we know what works and what doesn't—and we bring that expertise to you.
The lowest possible carbon footprint at every step of the process.
Proven better for the environment than composting, recycling, and any other reusables.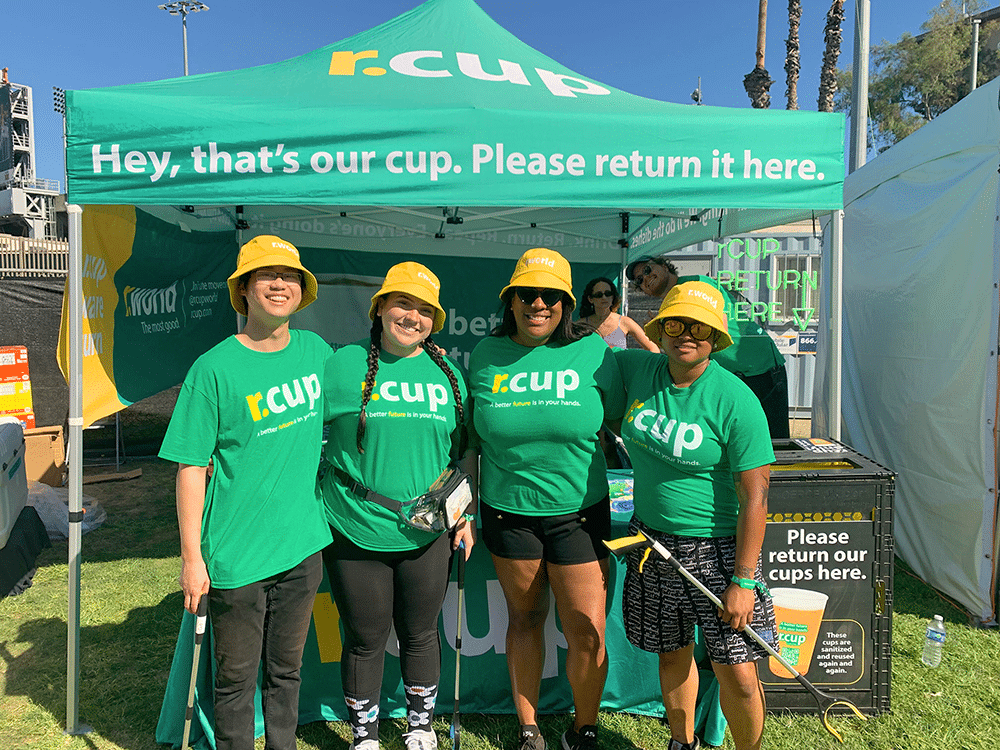 The most easy.
We make reuse effortless for your operations—so you can eliminate waste and reduce CO2 emissions without adding work.
Streamlined to fit seamlessly into what you're already doing
Includes shoulder-to-shoulder support from our team
Easy ordering and tracking on the r.Turn™ app
Includes everything you need to ensure high harvest rates, including custom signage, bins, training, and support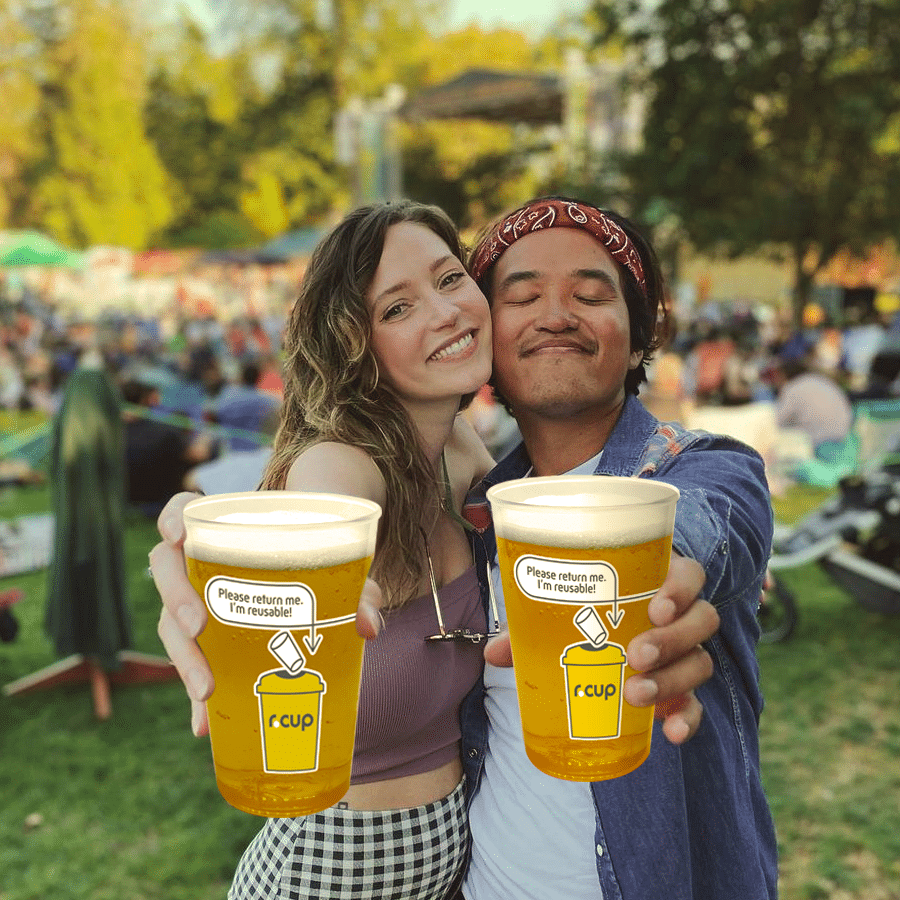 The most ROI.
r. World is a sustainable choice for the planet — and for your bottom line.
Our reuse system lets you turn cups and serveware into a revenue generator.
We offer a no-risk funding model that makes it easy and cost-free to eliminate your single-use waste.
Venues with r.World reusables see per-head sales go up, while housekeeping costs and tipping fees go down. Plus they have a sustainable asset with sponsorship opportunities.
The high-quality cups from r.World save time for your servers, with easier pouring and stacking, which means faster service, happier guests, and happier staff.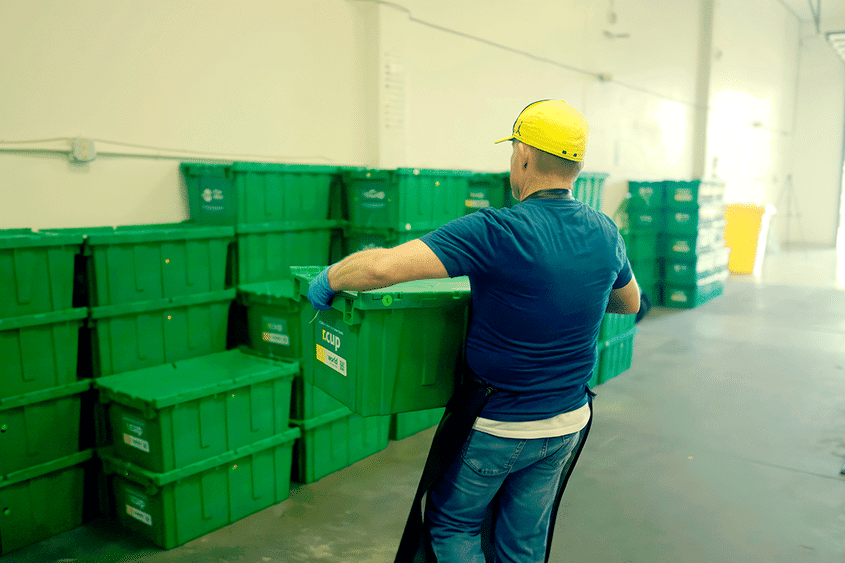 The most robust.
We serve businesses and crowds of every size—from 300 to three million—and we're equipped to support whatever you need. We were the first large-scale reuse company in the U.S., with a five-year headstart to perfect our process.
Endlessly scalable across any market
Tested, proven, and refined in every kind of venue and food service operation
Thousands of successful activations
The most advanced reuse platform available
Built on state-of-the-art technologies:

Proprietary Ecolab® Sanitization Technology
AI-based Quality Assurance System
QR and RFID technology

Includes advanced insights and reporting on your true environmental impact across a range of metrics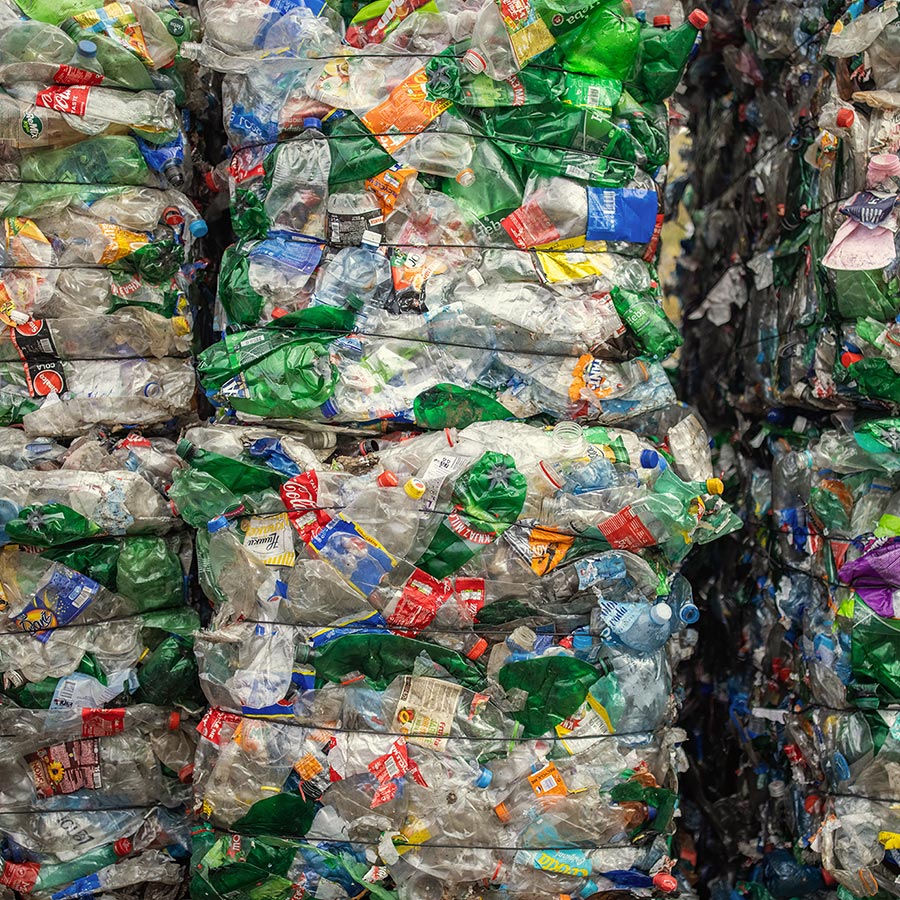 The most awarded and trusted.
Our founder has been working on solving the single-use crisis since before anyone else was even thinking about it, and we've been leading the industry in saving our planet for decades.
A team of collaborators and movement makers
Experienced, mature leadership
Trusted and preferred by the world's top artists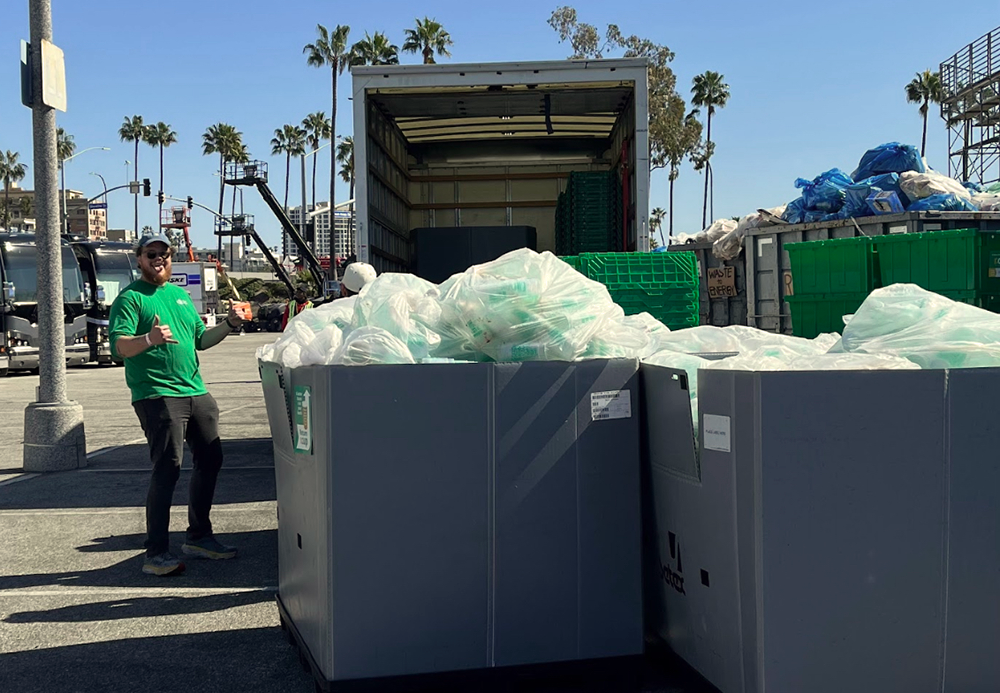 The most committed to your community.
We're locally invested and fully committed to your city.
Providing second-chance employment opportunities
Built in development zones, whenever possible
Providing wash services for other reuse efforts in town
U.S.-based and U.S.-produced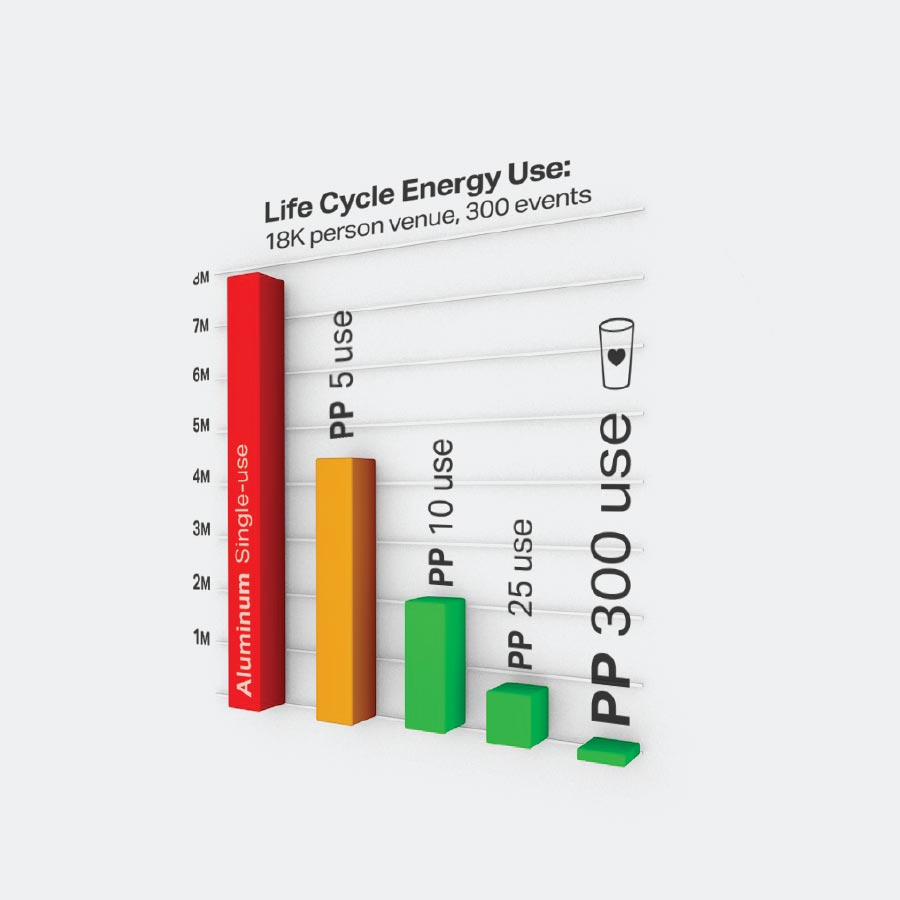 The most passionate about solving the single-use crisis.
If you want a partner that's truly committed to supporting our planet and the people who live on it—while also supporting your business—we want to work with you.
Built by the innovators who've been bringing sustainable solutions to live events since 1990
10% of our company was donated to nonprofits that are tackling the single-use waste crisis
Committed to reducing CO2 emissions while also eliminating single-use waste
Ready to support you in any way we can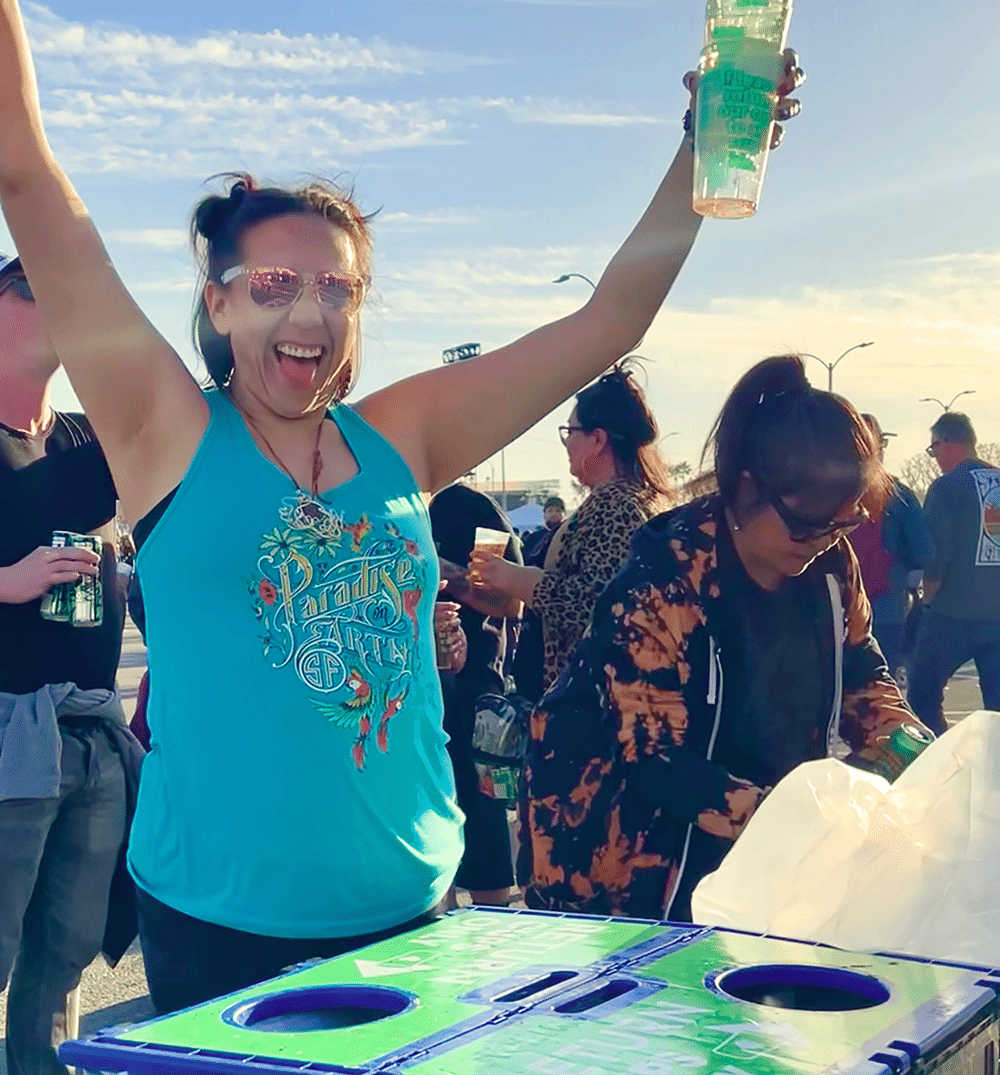 Say yes to the most good.
With r.World, you don't just get the best and easiest reuse system in the world. You also get a partner who's committed to doing the most good for the planet, for your business, for people, and for our communities, every step of the way.
We're building the reuse infrastructure today that will shape the world tomorrow.
r.World is the largest, most respected, and only reuse company focused on building the requisite infrastructure, platform, and movement for the reuse economy.