You do you. We'll do the dishes.
We handle the logistics, the sanitizing, the deliveries, and the quality control. You prevent dumpster after dumpster from ending up in a landfill.
See? Easy.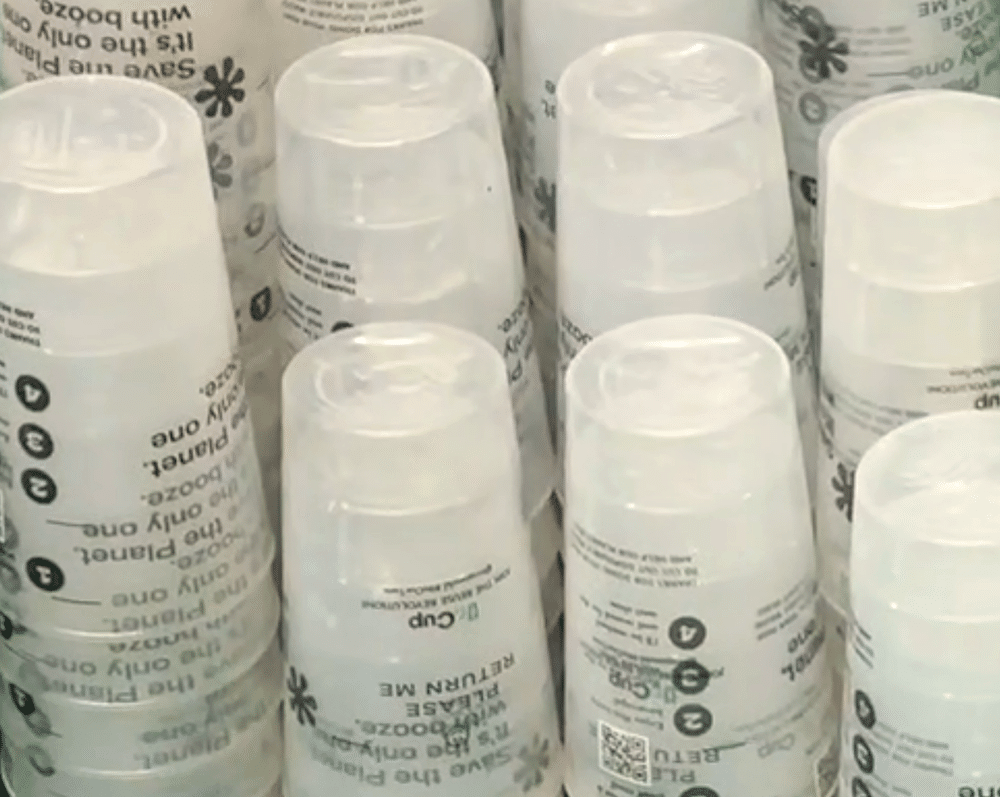 1. Select your serveware on the app.
Once you're set up with an r.World account, you can use the r.Turn app to order reusable cups and serveware in the size and quantity you need. Connect with us to get started!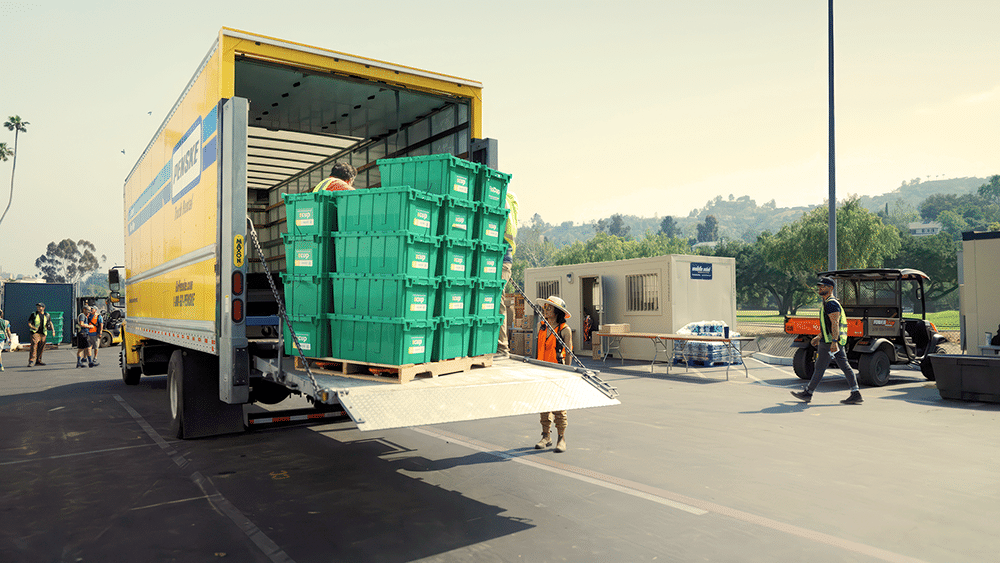 2. We deliver.
Whether you're serving 300 or three million people, we'll get you everything you need, exactly when you need it.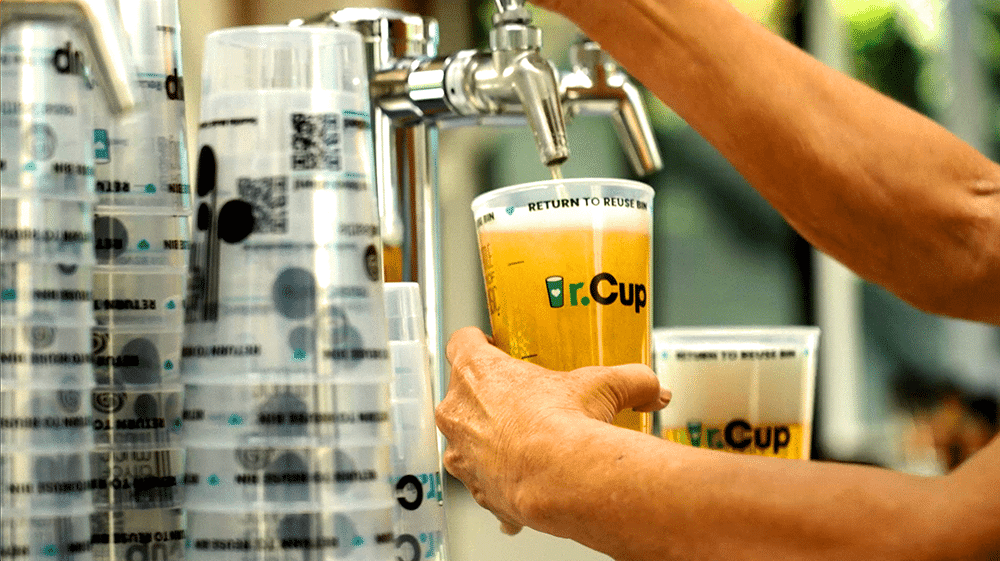 3. You serve.
Instead of flimsy throwaway cups and plates, your guests will enjoy our sturdy serveware. They'll notice the difference, and you'll get the credit.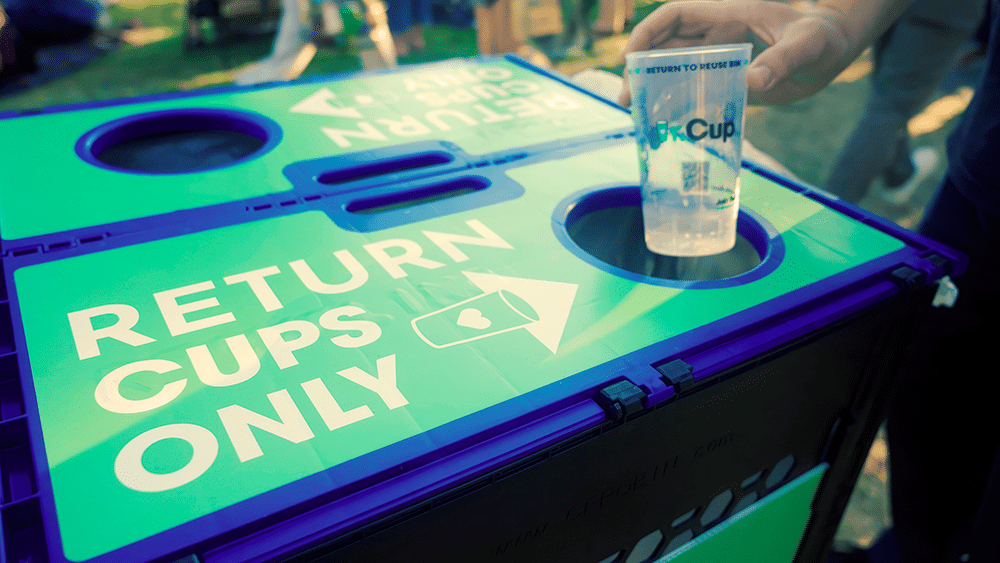 4. Guests return.
We set you up for success with customized bins, signage, and training for your team. Our return rates are well over 90% because of the high level of support we provide.
5. We pick up.
Our local crew will grab your return bins on whatever schedule works for you.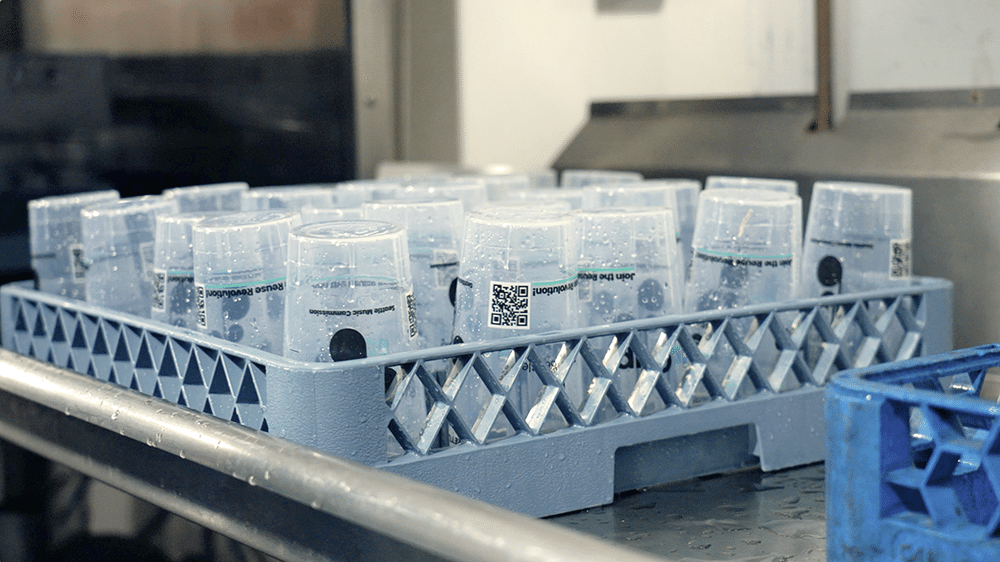 6. We sanitize.
This is where the magic happens. Learn more about the r.World Wash Hubs below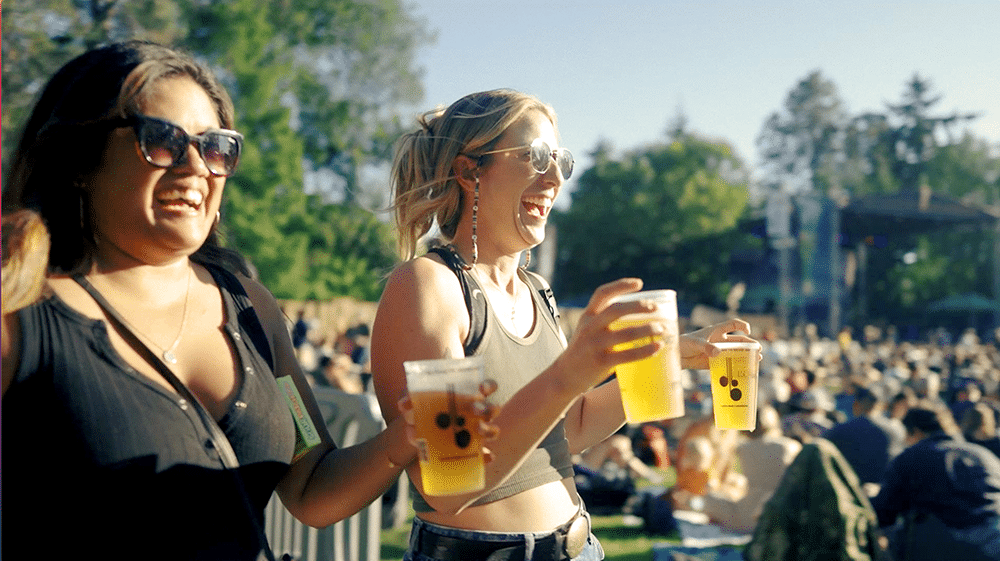 r.World reusables can be reused up to 300 times.
They're made in America to minimize shipping distance and carbon footprint.
Eventually we upcycle them into other usable products.
The r.World Wash Hub is the heart of our reuse system.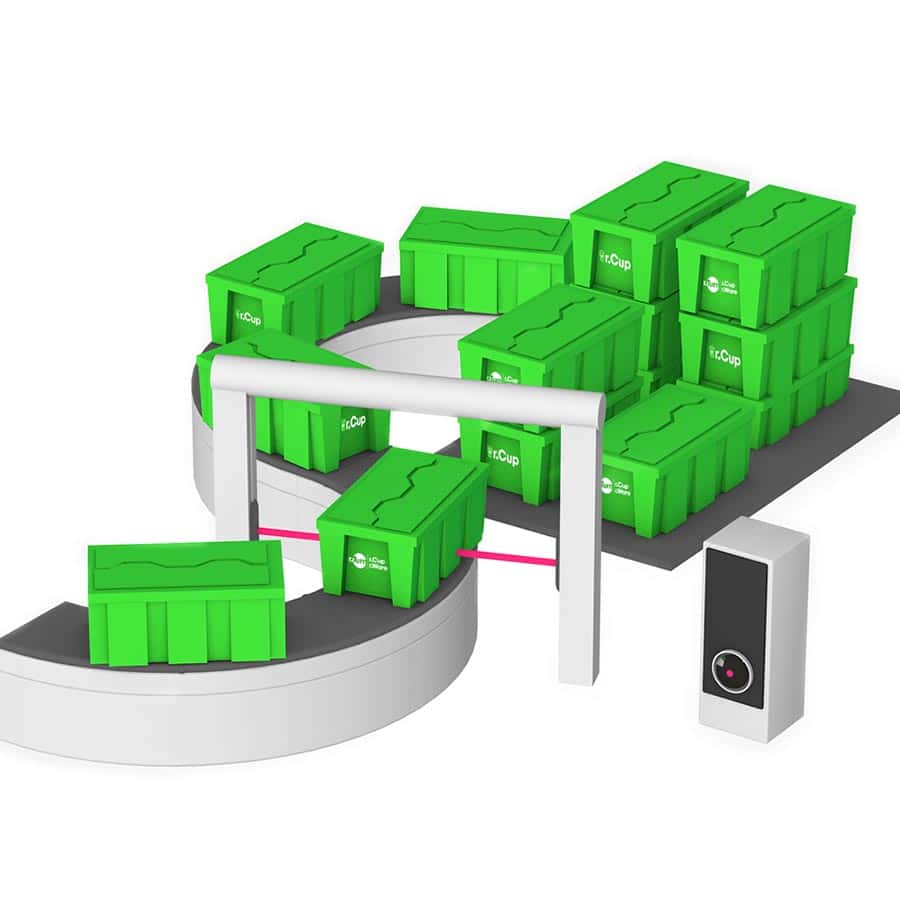 Certified by Ecolab®
Our deep-cleaning process is powered by Ecolab, the global leader in sanitization.
Clean you can trust
Each item is inspected and repacked by hand—so you'll always have serveware that's as clean as (or cleaner than) brand new.
Supporting your community
Our wash hubs offer second-chance employment in every city we serve and, whenever possible, we build them in economic development zones. Plus, we provide wash services for other reuse efforts in your town.
The r.Turn™ App keeps everyone engaged.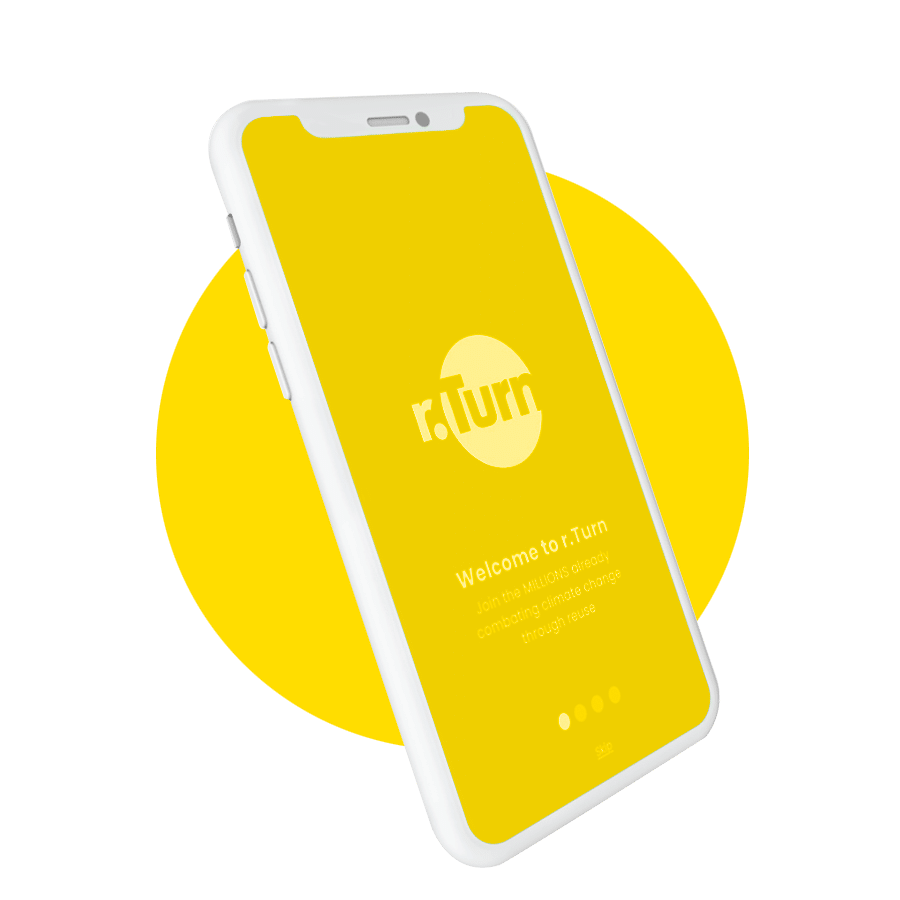 Inventory tracking
Your team knows exactly what's been delivered, and what the lifecycle of each unit is within each venue — at all times and every step of the way.
Environmental impact reports
You can always check the app to see the difference you're making. We also compile monthly reports so you can easily share your positive impact with your customers and your team.