L.A. bans single-use plastics at city venues—and r.World stands out as the smart alternative.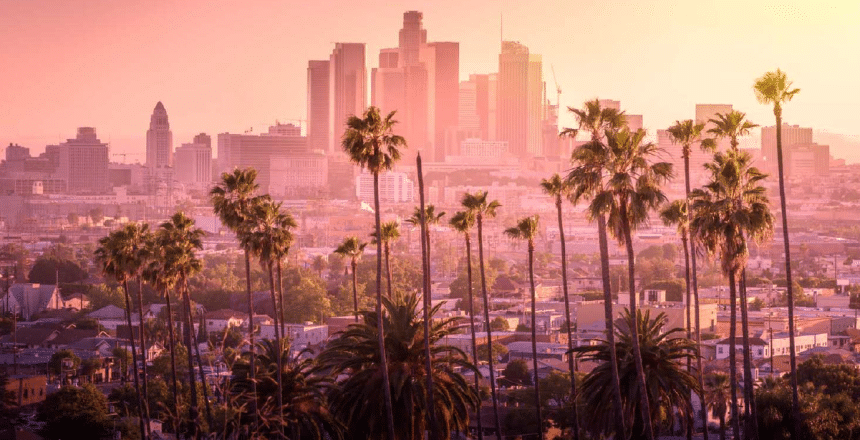 Next time you're at the Greek Theatre in L.A., you'll see a lot less plastic in the trash cans. Why? Because on December 6, the Los Angeles City Council voted unanimously to require city-owned venues, including the Greek, to move toward zero waste—and this trend is expected to spread to other venues.
An important step for a massive problem
"When only 5% of plastic is recycled…we need to find real solutions that reduce our plastic consumption," said Cheryl Auger, president of Ban SUP (Single Use Plastic) and a longtime proponent of this legislation.
Currently, L.A. generates almost 30 million tons of waste every year—with single-use plastic being the biggest contributor. Cleaning up this problem has become a priority for city leaders and residents alike.
"I was born and raised in Los Angeles and have dedicated the past 13 years to stopping plastic pollution at the source," says Dianna Cohen, Co-Founder and CEO of Plastic Pollution Coalition. She calls this move by the city council a "tremendous milestone."
What this means for venue operators
As venues in L.A. scramble to find ways to eliminate waste, many are discovering that reusable r.Cups from r.World are a win/win solution.
The concept, which is being implemented in major cities around the country, is simple: High-quality cups are delivered to venues daily, they're dropped into return bins by guests, and they're picked up to be washed and inspected at the local r.Cup Wash Hub, which is operated by r.Cup's parent company, r.World.
It's an easy solution that eliminates dumpsters full of waste. Guests appreciate it and so do concessionaires. Fortunately for L.A., the new wash hub is centrally located and prepared to serve thousands of local venues and production studios as these changes take hold.
Los Angeles leads the way
This decision by L.A.'s leaders to pursue zero-waste operations will set the tone for the rest of California—and the country.
"We know from experience this will inspire others to follow their lead," says Michael Martin, r.World's founder and a global leader in sustainability for over 30 years. "Visionary civic leadership like this is exactly what's needed to help stop the single-use waste crisis. As L.A. makes this important shift, r.World is here to make it easy."