How Lone Tree Arts Center kicked its 20,000-cup-per-year habit—with r.Cup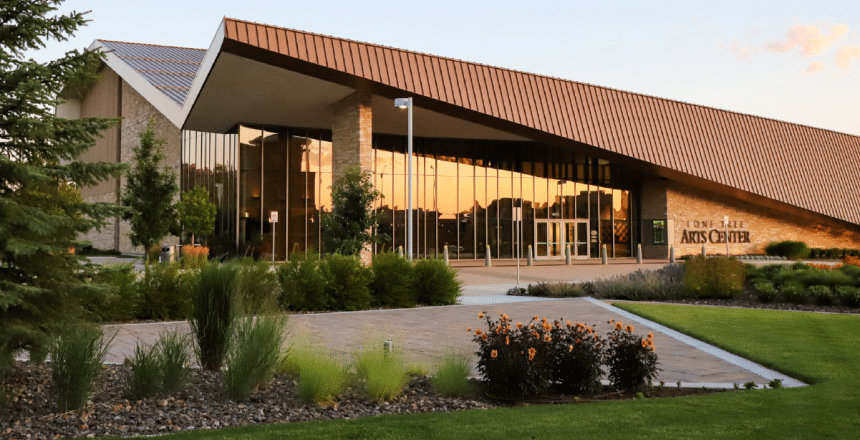 At a small but popular venue south of Denver, over 20,000 single-use cups were being used and thrown away every year—and no one liked it. So the City of Lone Tree, which owns and runs Lone Tree performing arts center, came to Justin Russell, the venue manager, looking for a big change.
"The city requested that we uncover new ways not just to save money, but also to have a smaller waste footprint," says Justin. With a goal of trying to get to zero waste, he and his team began researching options for eliminating single-use cups.
r.Cup, from parent company r.World, quickly rose to the top of the list.
"It's actually streamlined our concessions."
"When we learned about r.Cup and the whole philosophy behind it, we were impressed," he says. "The business model and the wash facility really made it stand out."
The proposal from r.Cup provided a simplified solution for a concessions system which had been using six different cup sizes for a robust beverage menu. Now, with r.Cup, there's just one cup for every drink—with fill lines on the cup to guide bartenders—and guest service is moving faster than ever.
"It's actually streamlined our concessions, so our bartenders love it."
Justin Russell, Venue Manager of Lone Tree Arts Center
And while any venue manager might be expected to worry about how smoothly this introduction of a new product might be, Russell has nothing but praise for the process. "We've had very few issues training our staff with this, and I'd have to say that the implementation side of it was seamless."
"A good experience since day one."
Now that many of their patrons have been introduced to r.Cup, the arts center is hearing glowing reviews.
"I read all the post-performance house manager reports, and it's being very well received," Russell says. 'Overall, we're getting positive responses from the people who see our shows and use our facility."
From his perspective, Russell says that the goal of finding a turnkey process to reduce waste has not only been met, but exceeded.
"We've had a really good experience since day one," he says. "We use the cups, we give them back, we get new ones – simple process. r.Cup provides all the transport and all the cleaning. We appreciate that we're not buying new products, we're just reusing the same products," he adds.
When someone helps you look good, they're a partner you want to work with, and that's how Justin feels about r.Cup. "A service like this is actually working toward making our city more attractive to businesses and to the general population."