After just one night using r.Cup, this Cervantes bar manager was sold.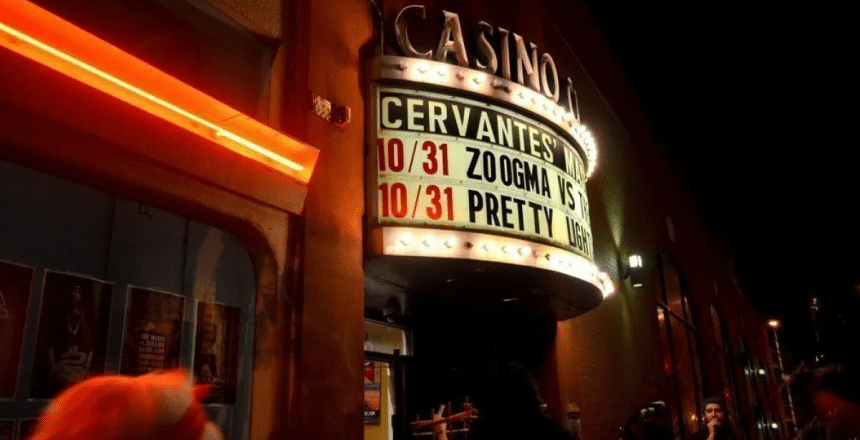 When Zach Hombach was handed a stack of reusable r.Cups, made by parent company, r.World, at his part-time bar manager gig, he had high hopes—he was sick of throwing away single-use cups.
"The amount of waste we produce at these venues is unreal," he says. He hoped r.Cup could solve that.
"Honestly, it was flawless."
Zach had no time for a clunky new process. When he's not managing the bar at the Mission Ballroom in Denver, he's doing so at the Cervantes Ballroom, a more intimate venue with a steady lineup of sold-out shows.
"We're high-volume here," he says. "Speed and efficiency is the name of the game." He worried r.Cup could slow them down.
Fortunately, any concerns were put to rest on the first night Zach used r.Cup.
"Honestly, it was flawless. It took off, it was easy, it was a no-brainer."
"We need r.Cup at Cervantes."
Things went so smoothly at the Mission, that Zach immediately brought r.Cup's reusable venue cups to Cervantes as well.
Now his team at Cervantes is saving tens of thousands of cups a week—and they're saving money too. In fact, by adding a fifty-cent sustainability fee to every transaction, Cervantes covers the cost of r.Cup with revenue to spare. ("Nobody has ever complained," says Zach.)
Harvest rates close to 100%
The whole point of reusable cups is to make sure they end up in the reuse bins—not the trash. So is r.Cup really working?
The answer is a clear yes: At Cervantes, guests are returning about 97% of their reusable cups at the end of every night.
Zach credits the local r.Cup team for making the transition so successful. For the first week of the r.Cup launch, the team was on-site, making sure everything ran smoothly, answering questions, and helping guests return used cups to the r.Cup bins. They respond quickly whenever Zach calls.
"It's not like they just give you the cups and say, 'Hey, it's your problem now,'" says Zach. "They're helping you succeed, and they want you to succeed."
The venue looks good.
As for fans? "People love it. I get people saying thank you all the time," says Zach. They like the effort Cervantes is making to reduce waste, and they regularly comment on the "nicer, sturdier" cups.
As for Zach, he says he feels better about his work, knowing he's not generating so much waste. "It just helps you sleep a little bit better at night," he says. "And the venue looks better at the end of the day too."
What would Zach say to venues considering r.Cup? "The program works, straight up," he says. "It's a no-brainer."